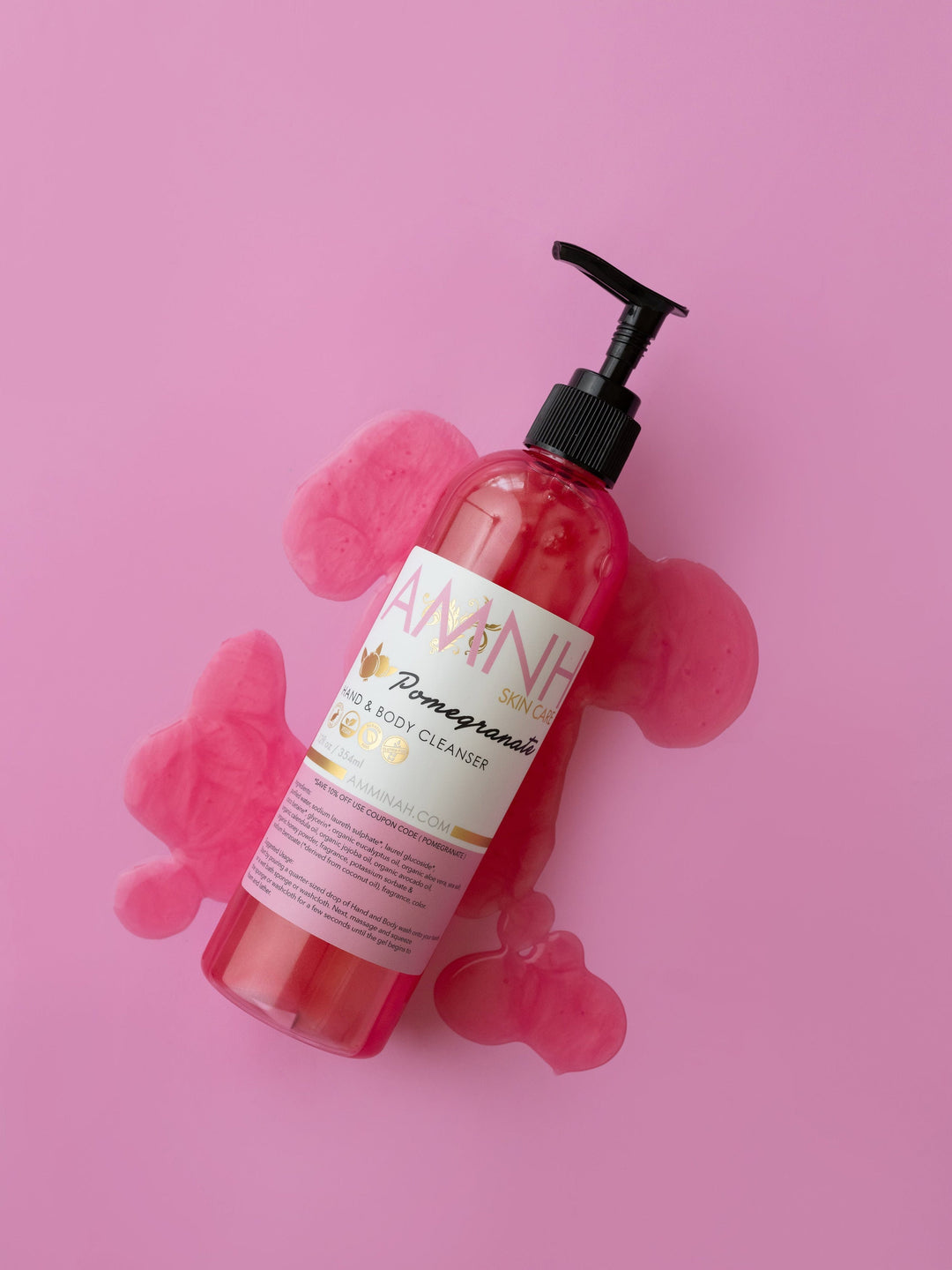 Pomegranate Hand & Body Cleanser
Pomegranate Hand & Body Cleanser
SCENT:
Regular price
£1300
£13.00
Our hand & body cleansers are perfect to add to your shower or bath routine.
Made with all natural ingredients such as purified water, organic jojoba oil,
avocado oil, honey powder, sea salt and more.Our Pomegranate scented cleanser
smells of the wonderful aroma of freshly sliced pomegranate.How To Use: Pour
desired amount onto your skin, loofa, or wash cloth. Massage into skin until
lathered and bubbly for an all over clean! Ingredient List: purified water,
sodium laureth sulphate, laurel glucoside, coco betaine, glycerin, organic
eucalyptus oil, organic aloe vera, sea salt. organic calendula oil, organic
jojoba oil, organic avocado oil, organic honey powder, fragrance, potassium
sorbate& sodium benzoate (derived from coconut oil), fragrance, color.